Flying yogis Kids yoga teacher training
Australia's Most Comprehensive Kids Yoga TT Program.
Flying Yogis presents a Yoga Australia recognised 30 hour Children's Yoga Teacher Training Course.
Please express your interest by emailing us at:
info@flyingyogis.net.au
Next dates of Our Program are to be announced shortly.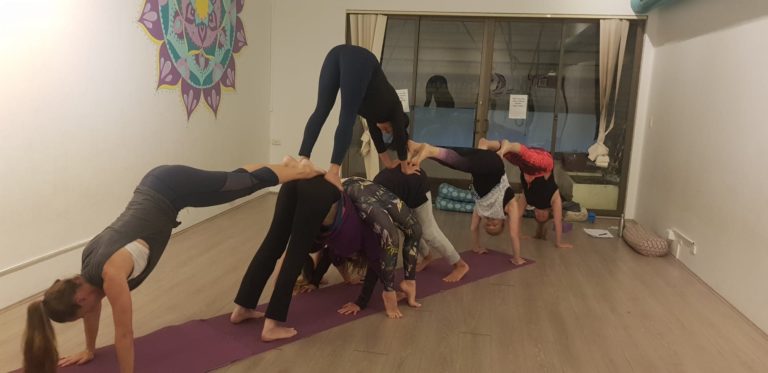 Why chose our programme? 
– The most comprehensive program available. Every hour in the course is a contact hour. 
– The content has been created and taught by Flying Yogis teachers who teach children every day of their lives. They have experienced many trainings themselves and have worked on designing tools and methods that will get you understanding children and reaching them effectively.
– We study development, systems, reflexes, applied Anatomy & physiology and behaviour in children in order to design the most age – appropriate classes.
– You will watch and participate in up to 8 actual children's yoga classes; divided by each age group.
– Your initial sequences will be mentored by our experienced staff. You can stay in touch with us.
– Job prospects for suitable graduates. 
This course is not only suitable for Yoga teachers, but also: mums, dads, school teachers or child care professionals looking to learn and understand more about the positive affects of yoga with children. Yoga improves balance, strength, endurance, and aerobic capacity in children. Increasingly studies have shown that yoga can improve focus, memory, self-esteem, academic performance, and classroom behaviour, and can even reduce anxiety and stress in children.
For yoga teachers looking to further their knowledge this course is recognised by Yoga Australia as a 30 hr Post Graduate Course. Mentoring opportunities exact after the course. (Where we can train you to teach with us, or continue further teacher training).