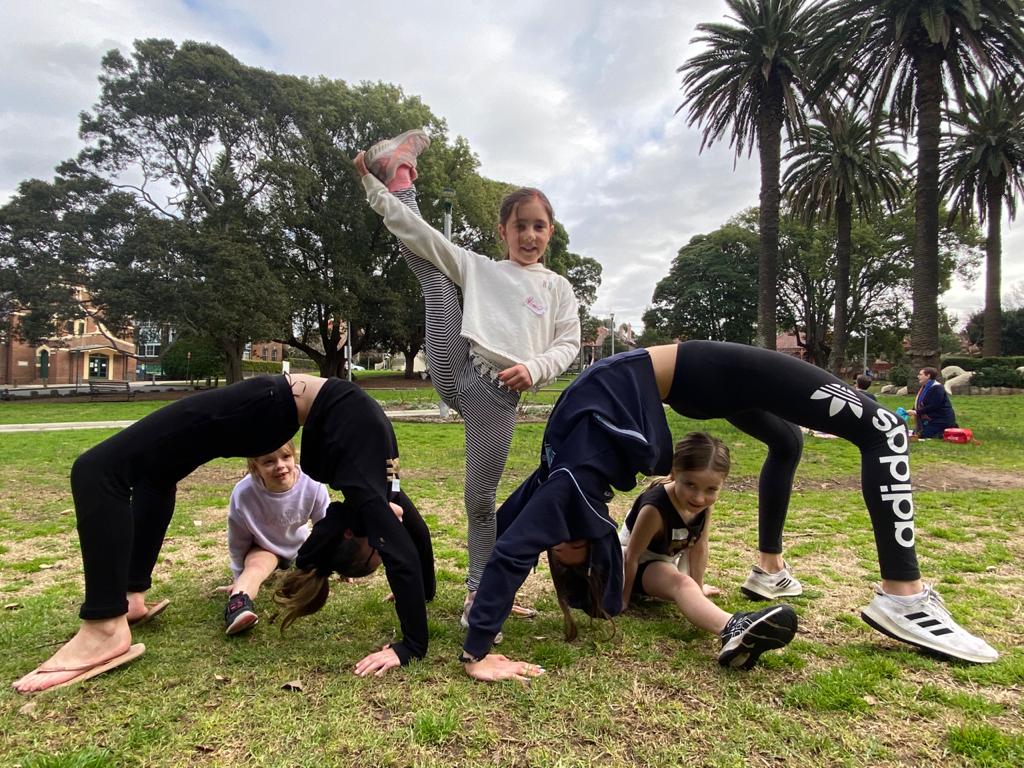 We know you would LOVE Mindfulness instilled into your kids while they stay active, fit and healthy, but all they want to do is cartwheel and be upside down! These are the foundations upon which we have created our unique programs and classes. 
Our programs get kids into yoga; get them agile and coordinated; give them awareness tools and the confidence to dare and try new things… We stealthily slip in a whole lot of lessons on mindfulness… and send them back to  you more calm and confident!
And why should kids have all the fun? Early mornings and evenings, we offer unique and inspirational hatha vinyasa yoga classes to adults. There are regular workshops; and our Director Amanda is a qualified 500hr Hatha yoga teacher trainer and kids yoga teacher trainer. So watch out for her yearly Association, recommended programs. 
Come join us at our serendipitous Annandale or Bondi Junction Studios and have some fun!