PLEASE KEEP YOGIS COVID -VE
Anyone coming to our programs knows how strict we have been over the last three holidays with : temp checks; and sending home unwell children. You also know we have as fair credit policies as we can manage. (We also ask our clients to be fair as well).
Now due to the increased contagion, we strongly suggest that each child does an RAHT test before attending each day. We can't enforce this and we know tests are difficult to find. But testing every few days, or one test per sibling when you can would be amazing.
PLEASE TEST YOUR CHILD BEFORE 8AM EACH DAY. IF THEY ARE +VE AND WE ARE NOTIFIED BEFORE 8AM- WE CAN OFFER CREDIT FOR FUTURE USE.
PLease understand the stress load our teachers are under and please treat them with the utmost respect.
NAREMBURN PROGRAM DETAILS
We will have 2 groups 6-8yrs old (yr 1-2 ) ; 9-13yrs old (going into yrs 3-6). Simply book your child in and we will put them in the correct group. Please note- our programs are workshop style and aren't suitable for preschoolers and probably not suitable for children going into Kindy in 2022. (Our Annandale & Junction Camps have programs for this age). 
Flying Yogis Brings Your Acrobat and Tumbler Flipping Fun 1/2 day Acrobatics programs this January. With handstands, cartwheels, handsprings, backbends, acrobatic sequences and more! Your kids are sure to master these skills by the end of the holidays with lots of drills for students of all levels! These workshops will run from 11:30am – 3:30pm on Tuesday the 11th, Wednesday 12th and Thursday 13th of Jan 2022.
Flying Yogis joins G-Power Dance once again for our annual acro dance program! We are running a 3-day 'Cheer' themed camp from 9am – 3pm on the Tuesday 18th, Wednesday 19th and Thursday 20th of January 2022. Kids will learn awesome cheerleading acro, a dance routine, will decorate their own costumes and make their own pom-poms! There will be lots of singing, dancing, creativity and cheer! 
PLEASE EMAIL CREATIVE KIDS VOUCHERS BEFORE BOOKING! THANK YOU
EVERYTHING YOU NEED TO KNOW ABOUT CAMPS THIS SUMMER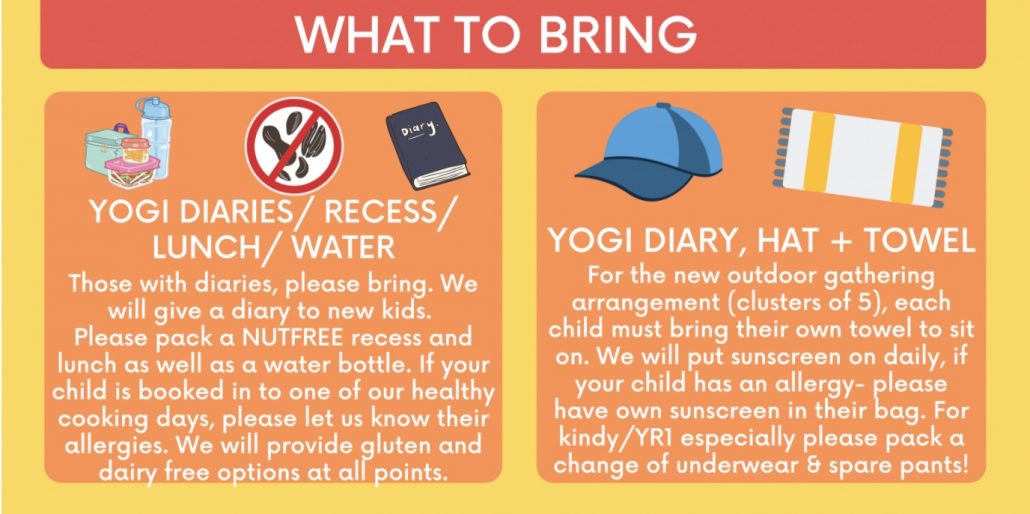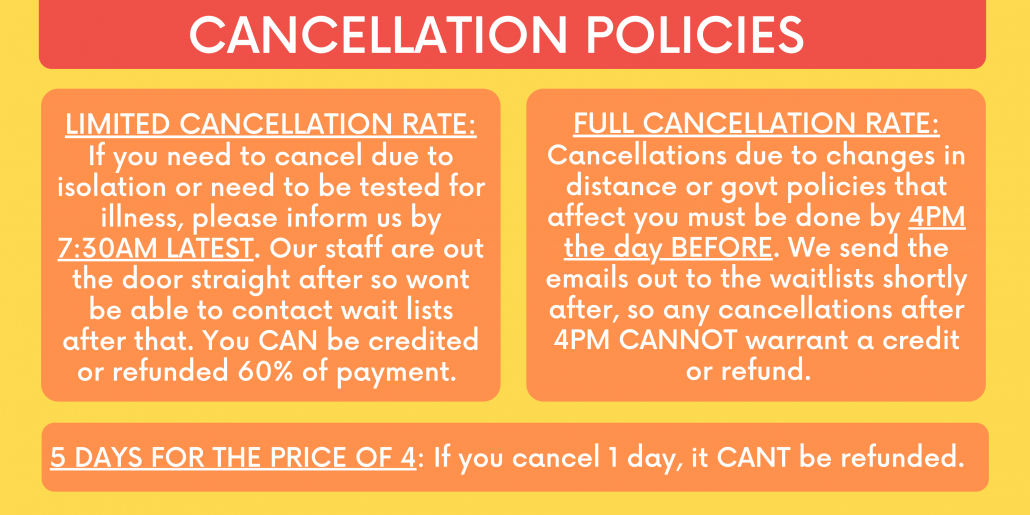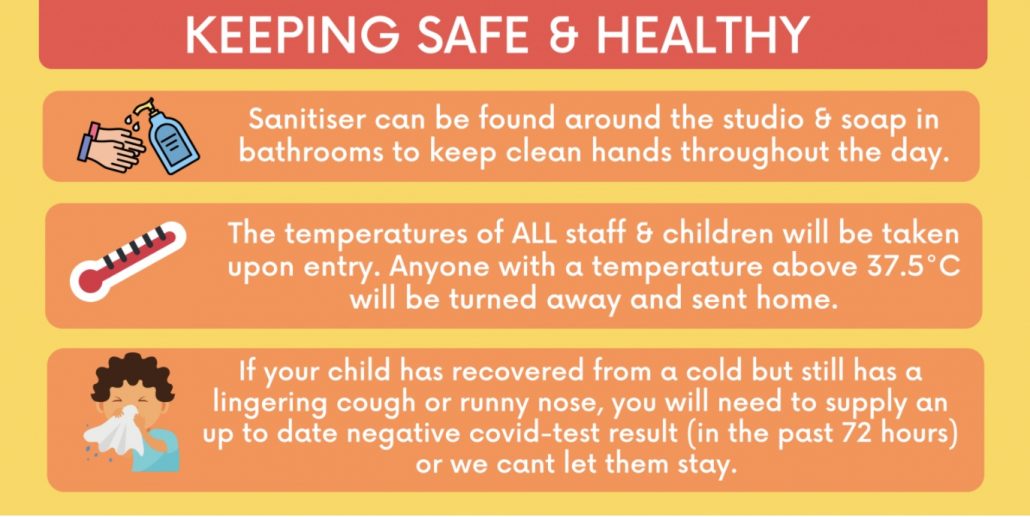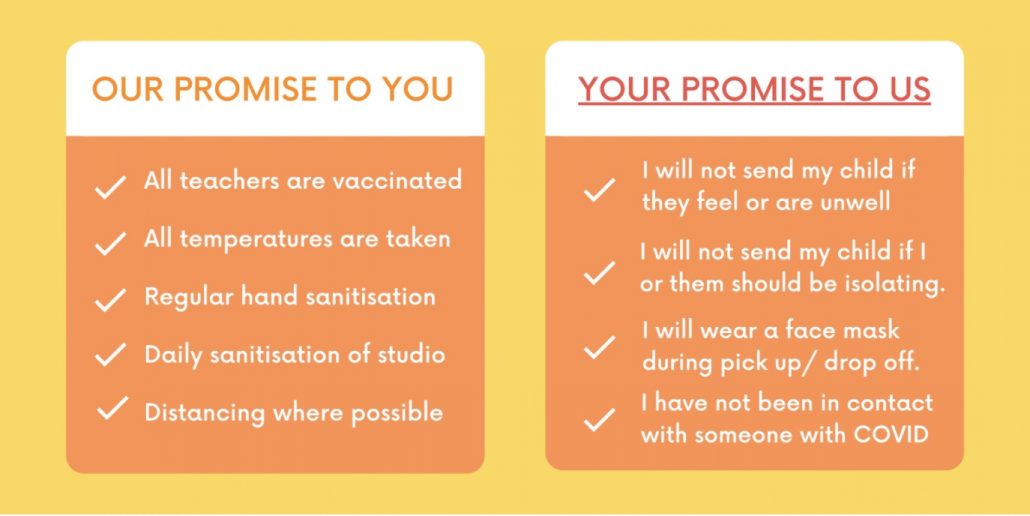 we take CREATIVE KIDS vouchers!
Please read our Terms and Conditions before booking your child into our program. By booking into our program you agree to all Terms and Conditions as outlined on our website should there be any exceptions please provide written notice.
HERE IS EVERYTHING YOU NEED TO KNOW- please read.
DROP OFF/ PICK UP LOCATION
SUN HAT & TOWEL FOR OUTDOOR ACTIVITIES
LUNCH AND SNACKS
(NUT FREE)
EXTRA PANTS, UNDIES AND PLASTIC BAG
* Please bring their Yogi Diaries. Your child will be given (or already has) a Yogi Diary. We work on it every day in the holidays. Because we can no longer store them at the studio , please remember to pop in their bag along with their lunches and water bottles
P.S Park activities depend on the weather!
We accept active & creative kids vouchers for our school holiday programmes, so please contact us with your voucher number & desired dates so we can process them for you! email us to info@flyingyofis.net.au
Want to stay updated as to what the kids are up to during Holiday Camp?
Follow @Flyingyogis on insta as we will be uploading stories, photos, and activities throughout the day.
When:
Check dates of each program above. Please respect our staff and do not be late picking up children. Please see below for late pickup penalties. Please note- our full day program activities run from 9:00am – 3:00pm and 1/2 day programs run from 11:30am – 3:30pm. 
Where:
All drop offs and pickups are at G-Power Dance and Fitness. 272/274 Willoughby Road, Naremburn, NSW 2065. 
What to Wear in General:
Gymnastics/ yoga style gear & sneakers (for park activities). Anything they can move around in alot. They will be barefoot inside for many activities- so no closed toe tights.  Nothing too fancy- we use paint; go to parks; love arts and crafts… so something that can come home a little "loved".
Art Project Days: What to bring!
Check our art project calendar. You may need to bring something from home (normally a jar/ or a bottle of some sort. There's always one t-shirt design day- so if you pick that day, your child will need to bring an item of cotton clothing)
Late Drop offs and Early Pickups
Please call us on (02) 93860031 if you are dropping your children off late or picking them early. There are some circumstances where we may leave for the park early; or only be getting back to the studio moments before 3pm. On those days- we will let you know exactly where to pick your child up from. 
Holiday Program & Workshop/ Event Attendance Cancellation Policy Updated for Covid 19 Pandemic Times. 
We respect people are being asked to keep unwell children at home – even a sneeze may render a child homebound and waiting for test results. In this situation, we offer credit for future programs. We require a drs certificate to honour the credit. 
If your area has been asked to isolate, likewise, we can hold credit for future programs. 
If a refund is required, a 20% admin fee will be charged. 
No refunds offered on Early Bird Special purchases. You can move your days around if there is room, however we can't hold credit for future programs for early bird bookings
What to Bring each day:
Meals aren't included: please pack a hearty lunch; snacks and bottle of water. We are a complete nut free zone– so please respect this for the safety of other children.
We kindly request you take into consideration the level of processed sugars in your children's food whilst on our camps. We are not by any stretch of the imagination judgemental about what you feed your children, however- highly sugared up children are very hard to manage. We know it's their holidays and its time for fun and treats- but please ensure treats are moderate and ideally healthy!!
 All Meals; a few $ for healthy tuckshop; Labelled water bottle; hat for outdoor days.
Tuck Shop:
We have a Tuck shop with healthy food options: yoghurts; oat bars; home made bliss balls; seaweed snacks; apples; pears etc. Please let your children know that if you haven't provided them $ for tuck shop that we cant give them anything. 
Updated Hygiene Policies to address recent increase in Coronavirus cases:
Due to these uncertain times, we are taking our hygiene policies very seriously, and expect all parents, children and staff to help us with the administering of these to these rules. 
Parents- morning drop off will be downstairs- you will sign your children in there. Someone will take them up. When you pick them up at the end- someone will be at the bottom of stairs and will call your child out to leave with you.  
All children are to sanitise hands on entry to studio; and various times through the day; 
We will take temperatures upon entry to the studio 
We will have a chat with them about hand cleanliness and touching faces and community contact. 
Please don't send unwell children to the studio. We can credit you if your child is sick . If you notify us on the day, please present a medical cert/ or proof of covid test for us to honour the credit. 
Label water bottles- we wont provide cups for children without bottles. No food sharing of course. 
And the NOT SO SMALL PRINT!
Behaviour
Please let us know if your child has any behavioural issues. If there are tools to make your child feel at home and welcome, please share them. The less surprises we have- the better able we are to manage a child who finds new activities stressful or confronting. We will also ensure we have the correct staff on board with experience to manage children of varying points of the behaviour spectrum
We have zero tolerance on bullying or aggressive behaviour at any of our programmes. We let the children know this at the start of the day. We don't give warnings, we will ring a parent to pick the child up. This is for the sense of safety and security of the child being bullied.
Does Your Child Require Medication? 
If your child requires medication throughout the day, we need you to fill out the following form: https://www.jotform.com/form/202728717217861 . Thank you 
INJURIES DURING CAMP TIME:
We take every precaution possible to ensure child safety: high teacher- student ratios; first aid knowledge and administrations; setting out safety guidelines each morning. Accidents, however, do happen. And more often with children. While we will look after your child if they hurt themselves; and administer first aid; we are not liable for an injury that may occur to your child by accident during our programs. There will be an injury report to sign.
*IMPORTANT NOTE ABOUT AFTERCARE- ACTIVITIES + MOVIE
We are writing this point for the benefit of parents who send their kids to Flying Yogis expecting no screen time at all for their children. We are on your side!! We want to provide the most engaging experiences to get them off screens. With this said, our teachers often put on a Disney/ Pixar style children's movie from about 4pm onwards. Please factor this into your decision when you book. 
The decision to put on a movie at 4pm was made so that the teacher can clean up the studio and prepare everything for the next day while the children are safe and entertained. if we were to provide more guided minding and activities, then clean/ prepare after all the children have gone, the cost of our program would be closer to the $50 per child mark.. We also have to keep in mind that our teachers need to relax after a big day with the kids. An extra 90 mins/ 2 hrs of cleaning after 5:30Pm renders them exhausted very quickly. Until we have more conscructive solution, please accept this as our present decision in order to be able to offer the convenient care service for full time workers. 
*NOW FOR THE RIOT ACT- ABOUT PICKING UP CHILDREN LATE!!
If you are more than 10 minutes late to pick up your child after 3pm, you will be charged for aftercare ($30). And please please respect our staff . They are exhausted… they want to go home; they may have after work plans;- or at the very least- they need to prepare everything for the next day's activities. We trust you understand.