January 27, 2016
Summer Holiday Camps Dec/ Jan 2015.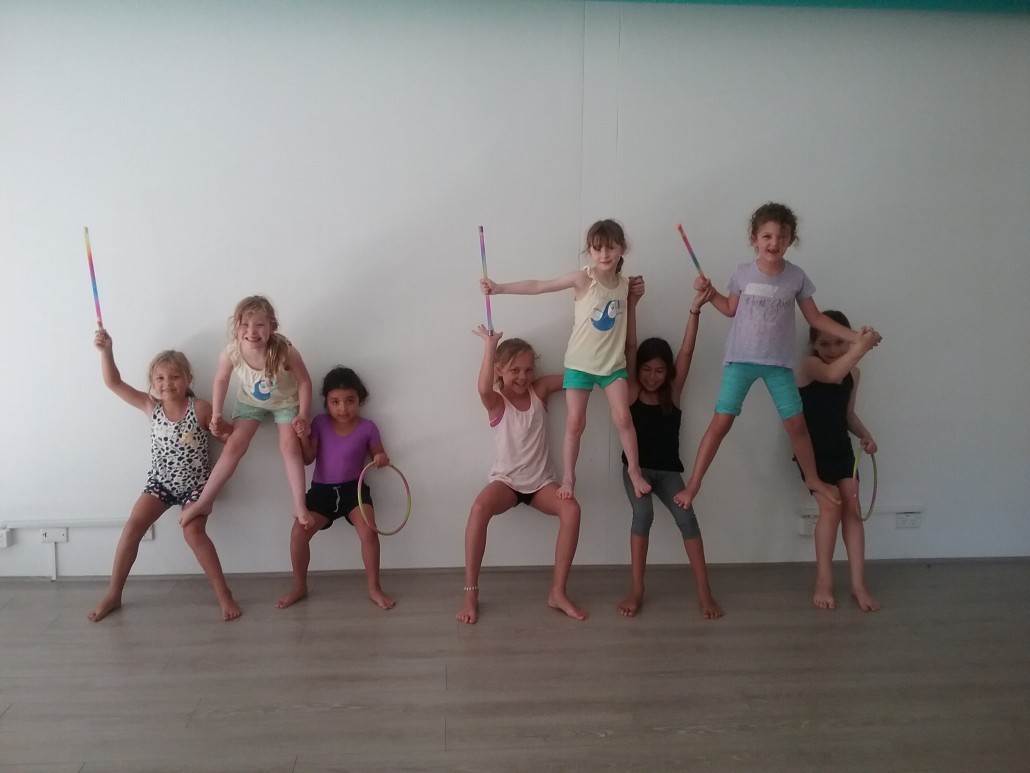 [av_textblock size=" font_color=" color="]
Thanks to all the children who came to our first school holiday camps at Bondi Junction. Each day started with yoga classes (they never knew they were secretly gaining mindfulness skills and concentration techniques); followed by days of gymnastics; partner/ group acrobatics; dancing… Then came the incredible Bauerbirds- with their "Mind to Made" sustainable arts, crafts & music projects that completely complimented our programmes.
Some days, we were packed to the rafters; some days we only had 3 kids… most days were somewhere in between, nevertheless- the teachers and students had so much fun and built great bonds and memories.
[/av_textblock]
[av_masonry_gallery ids='542,527,528,529,530,531,532,533,534,535,536,537,538,539,540,541,543,544,546,547,548,549,550′ items='24' columns='flexible' paginate='pagination' size='flex' gap='large' overlay_fx='active' caption_elements='none' caption_display='always' container_links='active' id="]