We are excited to get back into the studio after lockdown. Please read below the Current public health orders pertaining to : class sizes; party sizes; mask wearing; adult/ teen vaccination requirements; credit policies moving forward.
1 person per 2 sqm . At holiday camps we will have maximum: 30 children in Bondi Junction & 35 children in Annandale
We are now allowed to have 1 per 2 sq metre at our parties. This is about 30 people in Bondi Junction (adults included); and 60 people in Annandale (adults included)
Any attending adult needs to show their vaccination passport. 
All teachers at our studios are fully vaccinated. 
Any adult entering the studio must be vaccinated. 
CHildren over 12 years must be fully vaccinated or show they will be by November 1. 
Teachers and students at present no longer need to wear masks
CLASS CREDIT POLICIES OVER LOCKDOWN
Please do not send sniffly or unwell children to the studio. We will be taking temperatures of each child and adult who enter.
From hereon in, Covid / Delta variant will be treated as being unwell. We will no longer credit children who can't attend. When your child recovers and has full clearance and -ve testing, they are welcome to makeup any class missed within the term. 
Any holiday bookings. Please read our terms and conditions. Please book with responsibilty. We will only credit if you are required by Dept of Health to Isolate. If you chose not to come to a program for fear of covid, your credit lasts the duration of the holiday camp. you can book in to the same camp at a later date pending space availability. 
If we need to shut the studio down due to Covid 19- we will credit you any classes we are responsible for you missing.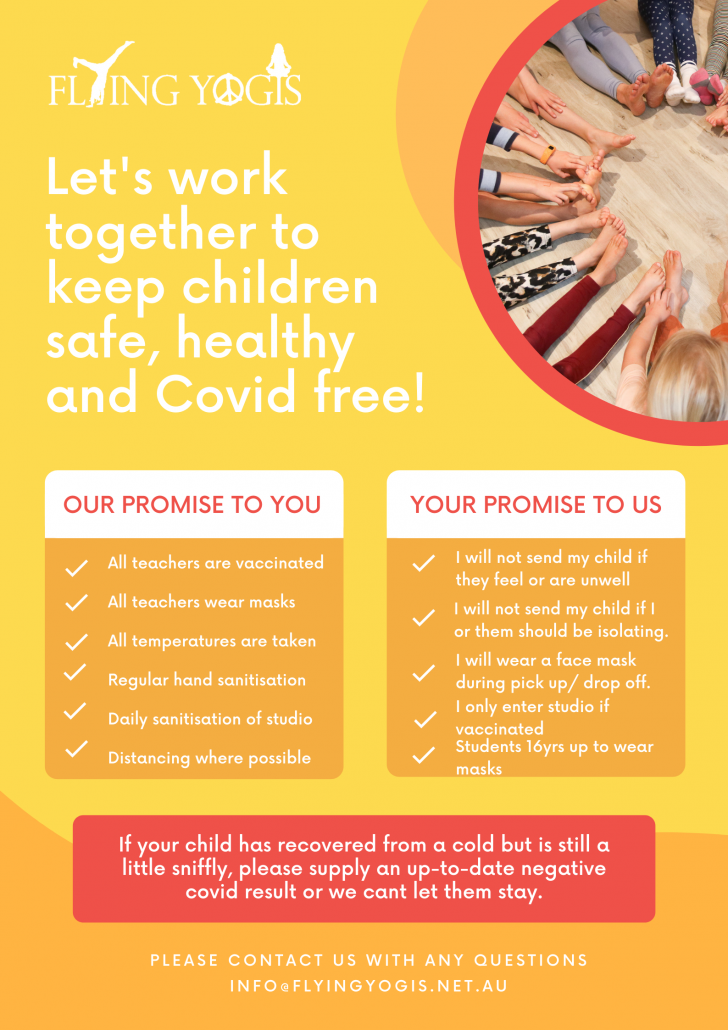 Click on the pics below to enlarge our policies as they pertain to you or your children.