September 29, 2021
20 Minute YAMAS Brain Break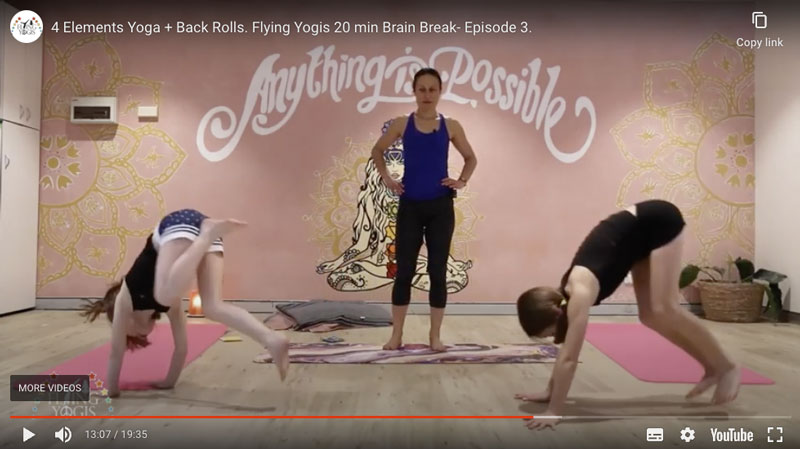 10 minute Brain Break for Kids Studying at Home or for Exams
Part of the Flying Yogis Yoga and MIndfulness @ Schools Program
Flying Yogis have been busy over this recent lockdown. We've updated our library of Children's Yoga Classes by adding some Brain Break programs. How much time have you got? 10 mins? 20? We have programs to suit your time limitation.
In typical Yogis form, we start by relaxation; learn some proper Yoga poses and techniques; get Fit and Strong with some active movement and then we break down a fun tumbling or acrobatic skill. There is always a relaxation at the end.
Then you are ready to return to the books- refreshed, relaxed and rejuvenated.
Spread the word