Handstand & inversion workshop (for adults)
ALL LEVELS
22 Nov 10:30 hs, Bondi Junction Studio.
Workshop led by Flying Yogis Director Amanda Fuzes + Tina Cano.
Learning to Handstand
(level 1-2)
Sunday 22 November 10:30 – 12:30
Bondi Junction Studio
You're working towards kicking up into a forearm balance or handstand at the wall. Or you have just started to get into handstands and you want to consolidate the foundations to get stronger. You may be a regular at a yoga studio that doesn't teach inversions due to the sizes of the classes.
We will work on all the drills to master the kickup- with either leg and then two legs together (bunny hops). And we will show you how the body innately loves this posture- so the last element to achieving the pose is the elimination of FEAR!
If you overcome fear of inversions on the mat- you can overcome any fear you have off the mat!! And that's almost guaranteed!!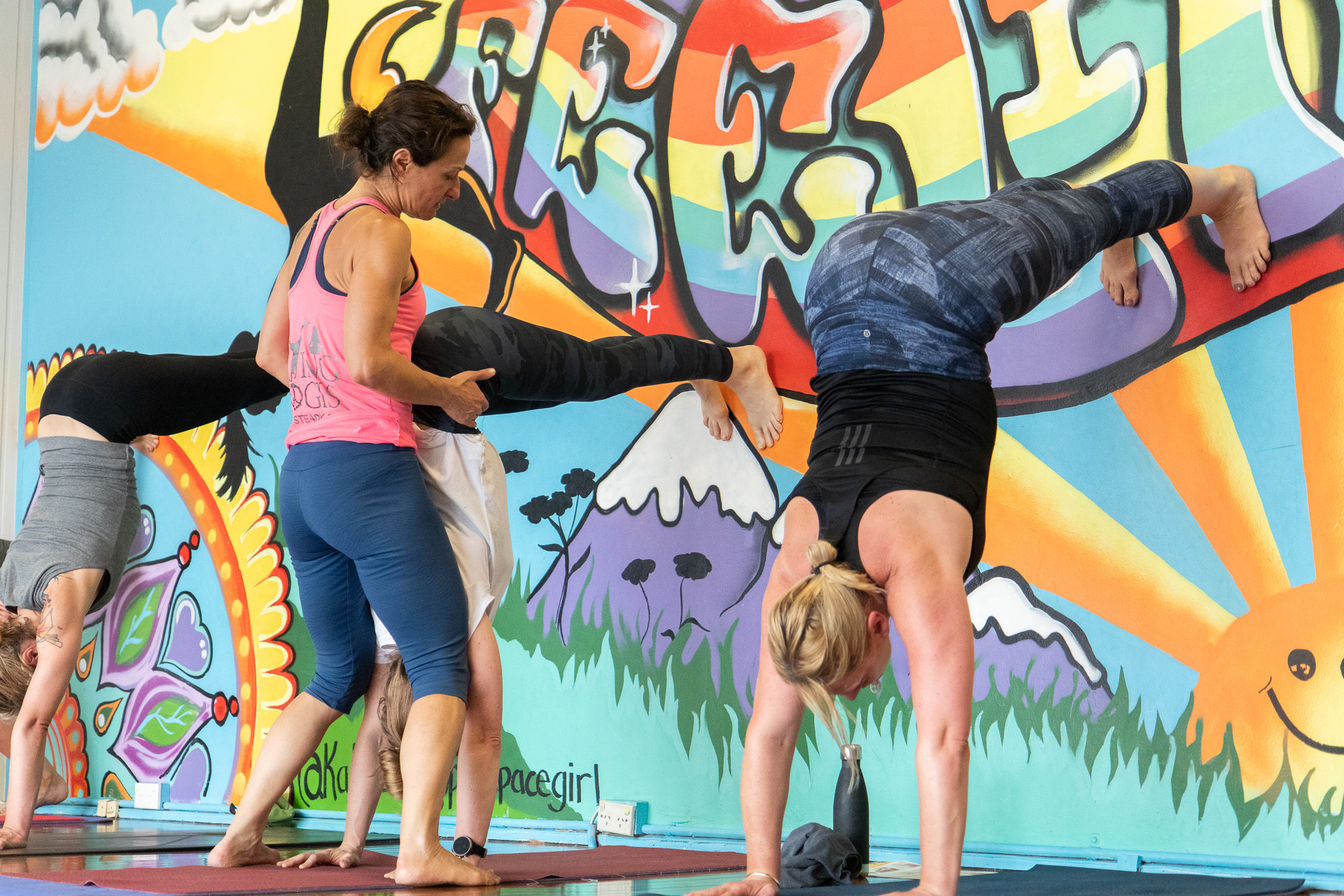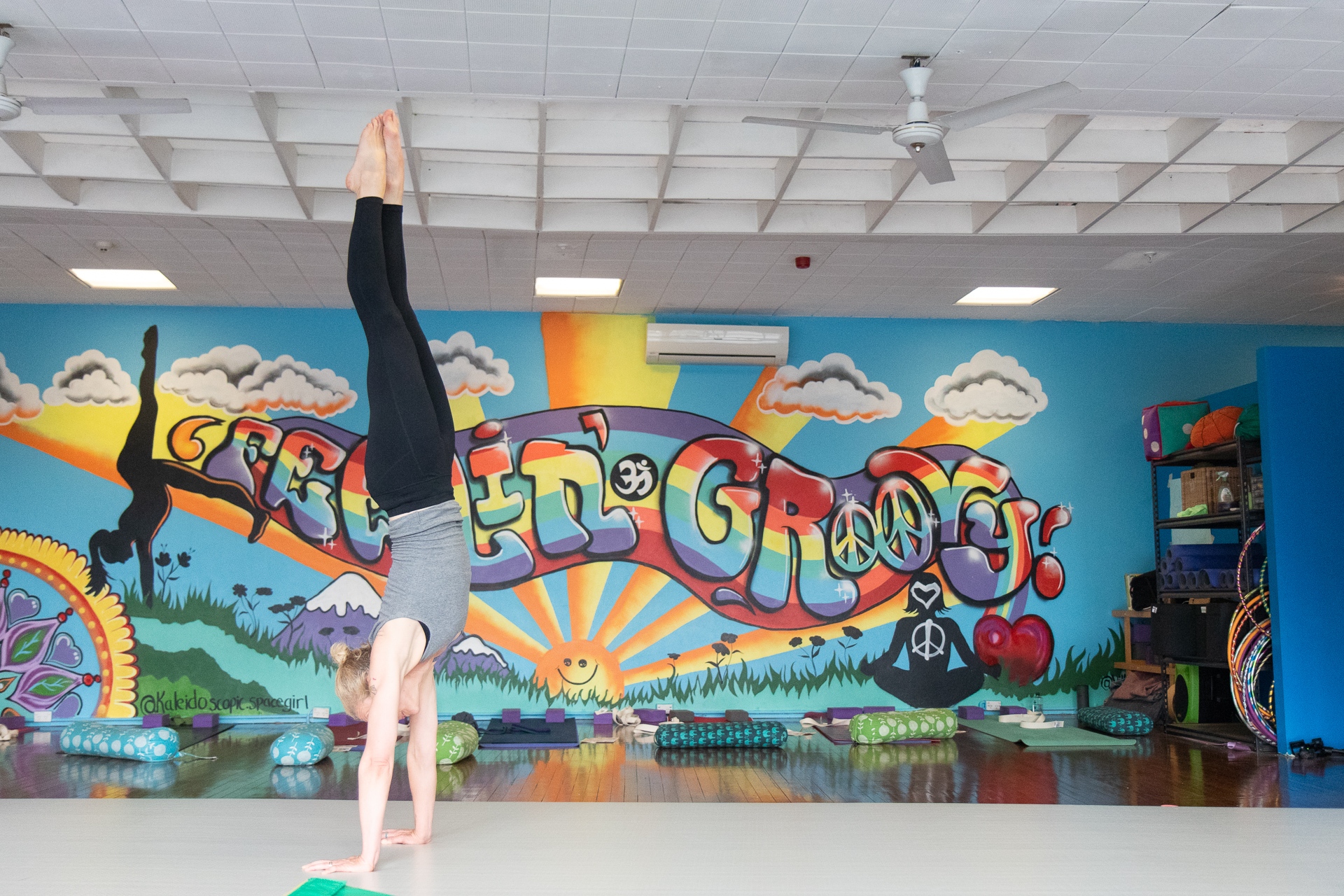 Handstand Progressions (level 2/3)
Sunday 22 November 10:30 – 12:30
Bondi Junction Studio
You can already handstand comfortably and can hold the handstand at the wall for at least a minute without feeling strain in wrist and shoulders. You are even flirting with free balance… or you may be handstanding without dependancy on a wall! You can kick up with either leg; and ideally with 2 legs at a time. 
We are going to play around with all sorts of variations: walking on hands; presses; floats; tic tocs in this progressive workshop.. We will also help yoga and acrobatics teachers adjust and give confidence to beginners. 
These skills typically don't come naturally to anyone! There are drills; techniques; instructions; things to remember about how each part of the body moves in relation to the other part… This workshop reveals each component – and show you how to really enjoy being upside down!
Amanda Fuzes,
the Flying Yogi
Amanda started yoga in 1994 and has been teaching since 1996! (yes- she's a yoga relic from last century!) She is a Senior teacher & trainer with Yoga Australia and 500hr trainer with Yoga Alliance. 
Due to her love of handstands; inversions; flips & play- she started Flying Yogis- to teach children, and adults how to eliminate all sorts of fear and anxiety via fun, progressive and challenging yoga sequences. 
Amanda's insight into the Biomechanics of balancing upside down can be very useful for any practitioner looking to deepen their Yoga; Acrobatics or Physical Movement practice but she can specifically help women who need to learn alignment tricks and techniques beyond brute strength in order to be able to sustain and hold inverted postures.