Become a Qualified Children's Yoga Teacher!
Flying Yogis presents a Yoga Australia recognised 30 hour Children's Yoga Teacher Training Course.
Please express your interest by emailing us at:
info@flyingyogis.net.au
Due to high levels of interest in this programme, we are moving our programme foraward to 16th- 18th August.
Upcoming Dates
August 16- 18 7:00am – 6ish pm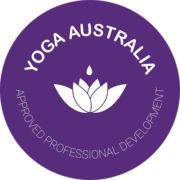 An Intensive 3 Day Course, Our 30 hour Children's Yoga Teacher Training Course Offers One of the Most Comprehensive Courses Around. Led by Amanda Fuzes & Ivy Rivett and a number of our inspirational "Guru Team", the Course Sets You Up to Identify the Behavioural and Developmental Stages in Different Age Groups and How Best to Work With Children.
Due to the amount of content needed to go through, it is highly recommended you arrive 15 minutes early. You will also be given the opportunity to observe some of our Flying Yogis classes in action to further demonstrate and highlight the difference between age groups, their learning stages and remedies for common behavioural issues.
This course is suitable for mums, dads, school teachers or child care professionals looking to learn and understand more about the positive affects of yoga with children. Yoga improves balance, strength, endurance, and aerobic capacity in children. Increasingly studies have shown that yoga can improve focus, memory, self-esteem, academic performance, and classroom behaviour, and can even reduce anxiety and stress in children.
For yoga teachers looking to further their knowledge this course is recognised by Yoga Australia as a 30 hr Post Graduate Course. Mentoring opportunities exact after the course. (Where we can train you to teach with us, or continue further teacher training)
Friday 16th 7am- 5:30pm

Yoga for Toddlers (18 mnths – 3 yrs) and Pre Schoolers (4 – 5yrs)
Day Cost – $330.00 GST incl

Saturday 17th 7am- 7pm

Yoga for Primary School Aged Children. (5-6yrs; 7-9yrs; 9-12yrs)
Day Cost – $330.00 GST incl.

Sunday 18th 8am- 3ishpm

Yoga for teenagers.
Day Cost – $270.00 GST incl.

Sunday 18th May. 3:30pm- 6:30pm

Family Yoga- 3:30-5pm;
Business of Teaching yoga to Children. 5:15- 6:30pm
$45 per subject.
Full Cost 3 Day Intensive:
$750 – SAVE WITH EARLY BIRD DISCOUNT $700 (if fully paid before July 31)
Cost Per Day:
$330.00 – EARLY BIRD $300 a day (If fully paid before July 31)
Includes all materials and participation in a minimum of 8 children's yoga classes.
Are you a school or preschool? Please contact us about special rates for sending 3+ teachers to our programs.
For more information or to book in email us at yogis@flyingyogis.net.au today!
Topics Covered Days 1 – 3:
Extensive, age relevant theory in a child's mental, physical, emotional, behavioural development;
Anatomy & physiology at each age identifying structural and muscular strengths and common weaknesses;
Various methods of structuring and planning successful classes, highlighting ways to manage disruptive behaviour;
Age appropriate games and activities to promote mental and emotional developments;
Opportunity to have hands on experience assisting a children's yoga class and observing Flying Yogis classes in different age groups.
Elective Subjects Afternoon of Day 3
3:30- 5pm    Teaching Family Yoga. – $45
5:15- 6:30pm The Business of teaching yoga to children- $45
Send an email to info@flyingyogis.net.au to book or for more information. We will email you payment information to confirm your place.
Support Us!
Please like our Facebook Event for the latest updates and if you haven't already our follow us on Facebook. Don't miss our fun Instagram snaps @flyingyogis!
How to become a Flying Yogis "Guru"
Fancy joining us? Do you extend yourself physically? Study mindfulness to overcome emotional setbacks? Do you have a positive mind that is open to new ideas and challenges? This is what we look for in a Flying Yogis "Guru".
We are always looking for unique teachers in various disciplines; yoga; dance; gymnastics; acrobatics – who have a deep understanding of yoga philosophy and approaches to movement. After completing our Certificate 1, feel free to express your interest and we'll book you in for an interview.
Our Children's Yoga Teacher Training Certificate 1 will enable you to teach yoga Australia wide – whether it be yoga studios; schools; home etc.