We can bring our exclusive classes to your School or Pre-school!!
We come to you with experienced staff, equipment and specially designed programs tailored to what you want. Basic classes are 45mins- 1 hour long. We keep them active via yoga and gymnastics with an array of group games and activities. Themes of mindfulness; awareness; concentration; anxiety management; self esteem and focus permeate our teachings- so children learn these important traits in a fun, interactive way.
All you supply is some floor space and eager children!!
Prices differ dependant on program type or how many children will be in each class. For more information or to organise your class today simply email us!
Flying Yogis @ Preschools/ Daycares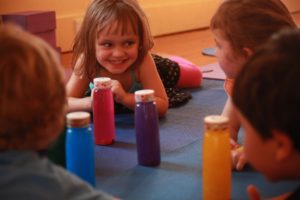 Preschool Classes suggested running time is 40-45mins (includes: yoga poses; songs; salutes to the sun; concentration/ mindfulnss games; mini gymnastics circuits; yoga stories. We can come as a one off; regularly; or for a term… no class is ever the same!)
In-school Yoga & Mindfulness Programmes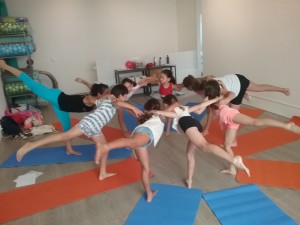 School Classes (yrs k- Yr 12) can be tailored to run to class within time. We include: fun age appropriate vinyasa style yoga classes; stretching and relaxation; mindfulness games and challenges; mini lessons on mindfulness; karma; concentration; self esteem and respect etc. We can come as a one off ; teach regularly at the school; or slot in to specific term programmes.
OOSH; After care; School holiday programmes
Our "OOSH" (Afterschool/ school Holiday care) programmes can be 1- 2hrs long- or can fit your school's needs. These classes focus on engaging yoga sequences; tumbling; teamwork; fun games and acro circuits.