Our Bondi Junction April Holiday Programmes are running from; 15-18th April in week 1 and the 23d-24th (24th new extra day!) in week 2- and Monday 29th April- (student free day!)
PLEASE READ OUR "HOLIDAY CAMPS – NEED TO KNOW PAGE"  FOR ALL INFO ON : DROP OFFS; PICK UPS; WHAT TO WEAR; WHAT TO BRING; COSTS; DEALS. OUR BOOKING RECEIPT DOES NOT SEND THROUGH THIS INFORMATION.
The cost is $90 per day for the day programmes, 9am- 3:30pm. Aftercare runs from 8:30- 5pm and is a $15 supplement. Book 5 days for the price of 4!!
We have loads of great activities and events to announce. As you know- our "Gurus" are professional dancers; aerialists; gymnasts- at the top of their field… so your children can have fun learning the basics- or really come to improve their dancing and gymnastics skills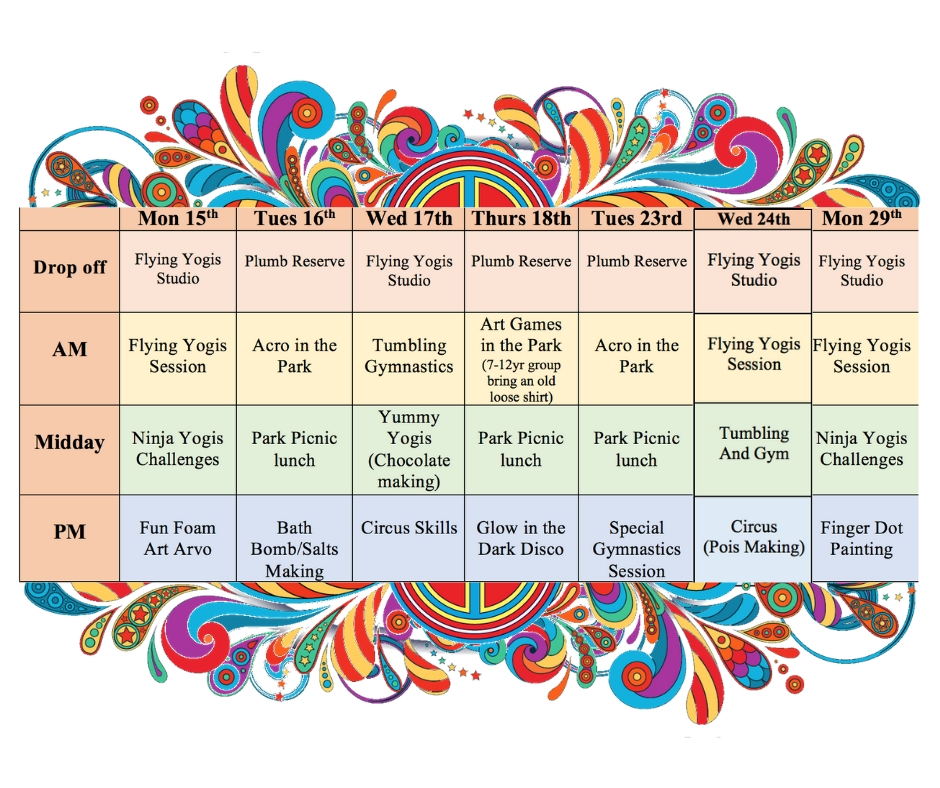 Our 360 Excursion has sold out, so we've put on an extra day of Holiday camps in Bondi Junction Wed 24th!! 
Book 5 days for the Price of 4!!
Some of you have already booked 4 days of camps so you could attend this extra day free!!!
We are also excited to announce that on Tuesday 23rd, Brighty will be coaching a special gymnastics and Acro session. She is the 2017/18 Australian Gymnastics Trampoline Champion. We have so many exciting activities on every day in Bondi Junction. What days look best to you?!