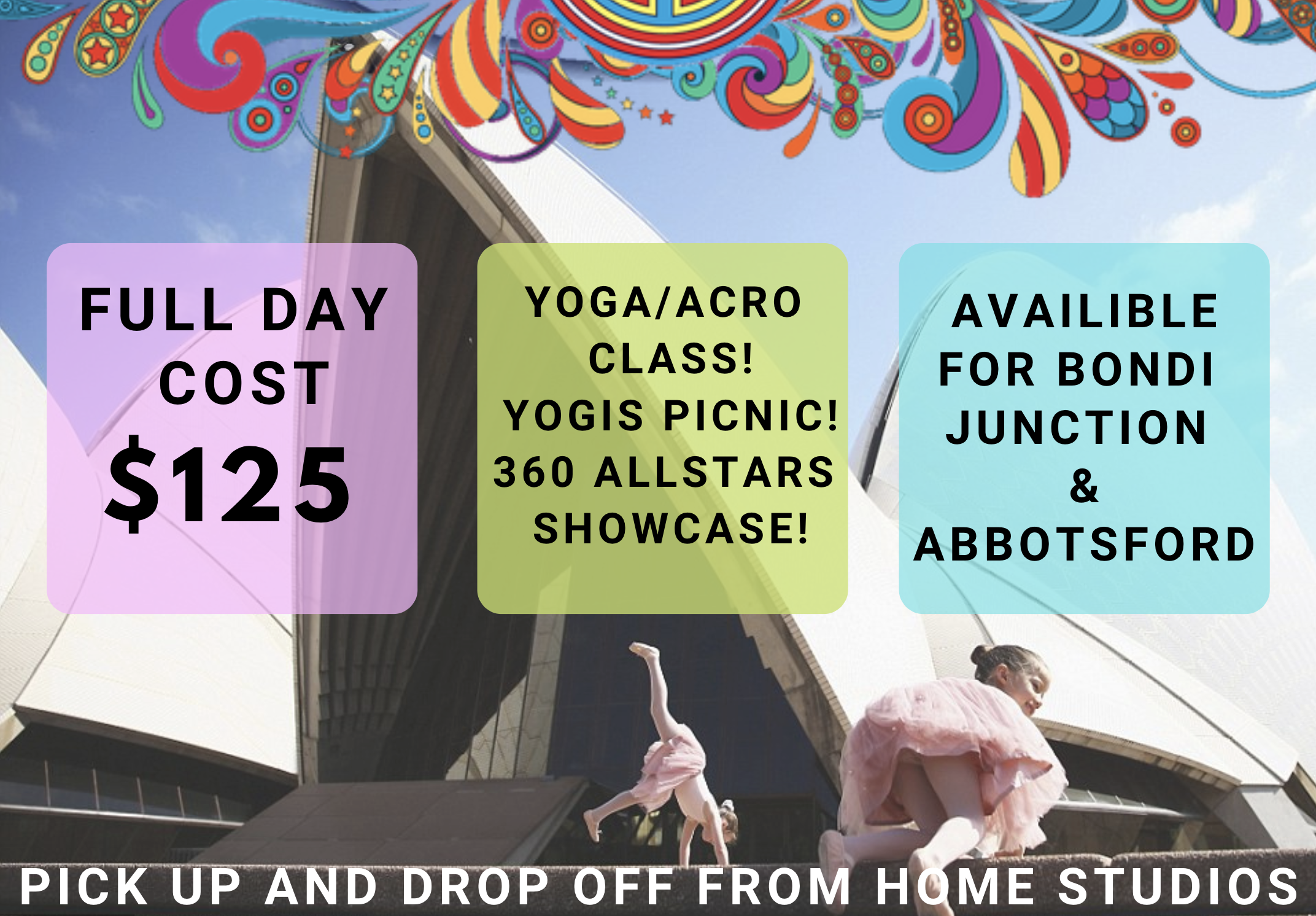 For the first time in Flying Yogis Holiday programmes, we are taking our tumblers; acrobats; yogis and thrill seekers to see 360 All Stars at the Opera House!! 
Available for both Bondi Junction and Abbotsford Yogis!
Mark Tuesday 24th April in your diary. While all your buddies think they'lll be having a ball away on holidays, we'll spend the day: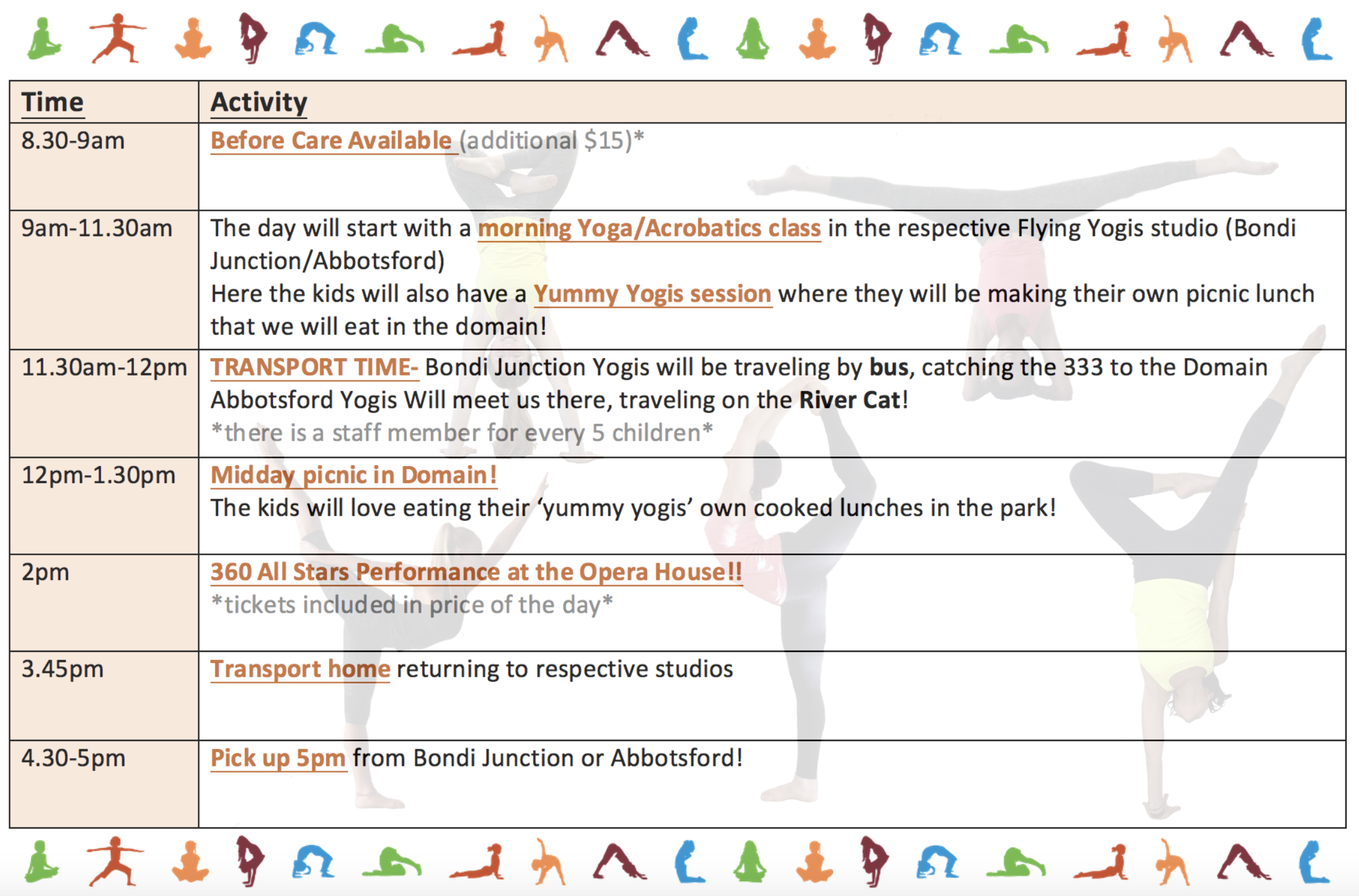 What to bring!
comfy clothing for acro session; recess; a lunchbox to put their lunch in; Opal card topped up >$10, Let us know if you have any food allergies!
We can also cook options for kids observing passover, Let us know if this is necessary for you*